products.
services
office.hours
10am to 6pm EST
T
estimonials
Sharman gave me the tools to be able to pursue my adventure in this environment. She was very easy to talk to and listened attentively. Sharman has a lot of knowledge, and is willing to take what she has learned and experienced to assist others like myself. Thank

you for all your assistance.
~ A.W.
~~~
Thank you so much! I will definitely be using your services again. ~ L.D.
~~~
I liked Sharman's patience in answering questions. She is polite enough to say, "Am I clear? I know this is a lot of information." That helped a lot, because I felt that she really wanted me to understand, not get me off the phone. Sharman's services are the water in the desert land. ~ R.W.
~~~
Sharman's knowledge of the PCH process is evident just from the services she provides. Ranging from forms and documents to actually more involved visitation orientated approach. Her services would be recommended to save time, resources; overall broadening of knowledge in the PCH industry. ~ F.J.
~~~
I felt more confident because Sharman opened my eyes regarding the care home business. I will recommend Sharman pch consulting service to others, because she is straight forward with the truth. ~ F.T.
~~~
It was a great pleasure working with Sharman. She is professional, knowledgeable, and patient. She took the time out of her busy schedule on the first day to briefly explain things to me. Then after doing business with her over the next few weeks, every fear I had went away. She also provided the materials that will guide you along the way. ~ S.T.
~~
~
Thanks again for all of your help. I really enjoyed your class and learned so much. You are truly a blessing.
~ J.W.


~~
~
Feeling more confident on starting the pch. There were gaps and missing documents before I did the boot camp. Now I can complete the forms. ~ G.H.

~~
~
~~
~
Walked away with very good information to help me start my personal care home with success.
~ B.H.


~~
~
A vast of information to make me confident to open and expand my business. ~ J.W.
~~
~
I felt more confident because Sharman opened my eyes regarding the care home business. I will recommend Sharman pch consulting service to others, because she is straight forward with the truth. ~ F.T.


~~~
Call
770-966-1639
for
More Information

personal care home
.manuals
personal care home . group home . home care
POLICY AND PROCEDURE MANUALS

Sharman G. Lawson will help you start a state
licensed care home business. Call us at 770-966-1639.

BUSINESS CONSULTANT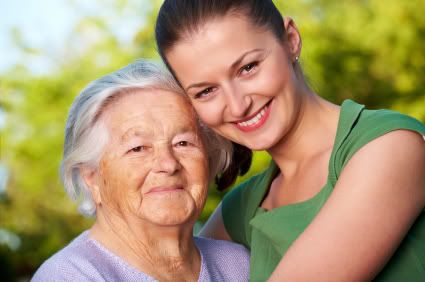 STANDARD AND CUSTOMIZED MANUALS:
Our standard manuals for residential care homes, group homes, and adult day care facilities are thorough, researched, and detailed. The standard manual can usually be used "as is" with a few adjustments and customization based on your specific facility. A few topics or categories could possibly be added per your states requirements. Some states may require that content and categories are put in a specific order in manual. If so, you customize the few changes in the manual, or you can hire us to do it for you. We deliver "all" manuals via email in MS Word format after receiving and processing payment.
WE WORK WITH:
Alabama
Arizona
Arkansas
California
Colorado
Florida
Georgia
Idaho
Indiana
Illinois
Iowa
Kansas
Kentucky
Louisiana
Maine
Massachusetts
Maryland
Michigan
Minnesota

Missouri
Nebraska
Nevada
New Jersey
New Mexico
New York
North Carolina
Ohio
Oklahoma
Oregon
Pennsylvania
Tennessee
Texas
Utah
Vermont
Rhode Island
South Carolina
Virginia
Washington, AND
Many other states
Our STANDARD MANUALS
come with 16 operation forms. All standard manuals are delivered via email in MS Word format.
---
CARE HOME MANUALS:


Personal Care Home Manual (PCH)
:
73 Pages / 29 Categories
(Standar
d Manual)
Group Home/CLA
Manual:
79 Pages / 30 Categories
(Standard Manual)
Adult Day Care Manual (ADC): 74 Pages / 29 Categories
(Standard Manual)
Some of the categories in manuals Include:
- Complaints and Incidents
- Staff Hiring, Training, and Orientation
- Emergency Disaster Preparedness Plan
- Prevention and Control of Infections
- Quality Assurance
- Behavior Crisis Protocol
- Transfer and Discharge Process
- Medication Process
- Proxy Statement
- Facility Rules
- and many more..

PCH, Group Home, and ADC Manual/Forms Fee: $1,100
16 forms you receive along with manual:
Emergency Evacuation Form
Note: Please specify which policy and procedure manual you would like when you
order. Standard manuals can be used for adult foster care, residential care home, family home care, and adult day care.
---
Non-Medical Home Care
Manual :
104 Pages / 25 Categories
Private Home Care Provider (PHCP)
(Standard Manual)


Some of the 25 categories in manual Include:
- Service Planning
- Quality Assurance
- Service Delivery

- Record Keeping
- Personal Records
- Staffing
- Service Agreement
- Complaint and Incident Reporting
- Retention and Confidentiality
- Client's Bill of Rights
- Staff Training
- and many more...


PHCP Manual fee: $1,600

(see 18 PHCP

forms included)
NOTE: The PHCP manual is laid out in the exact order as the state licensing checklist, also using the rules/regulations for Georgia.
Interested in getting licensed from Start-2-Finish?
Click on "Consulting Program" to view our consulting program. It gives you the consulting, coaching, products, and services to get you completely licensed.
---
Also, if you do not need a complete manual you can pay for topics or information "per page." Per page the cost is $35.
---
CUSTOMIZED MANUAL PROCESS:
Customized PCH, group homes, adult day care, and home care manuals have to be newly created based on a specific states' rules and regulations, program type, and the state's policy and procedure manual checklist. A manual has to be customized when many additional topics, questions, and categories over and above the standard manual are required, or content is almost totally different than the standard manual. Researching a particular state's rules and regulations is included in the customized manual price, which is a must to get the manual done right. If your state does not have a checklist or specific requirements for a manual, our standard manual should suffice with a few adjustments and changes.

Customized Manual Investment: $2,400 (Includes 15 standard operation forms)


Click Here to download an"Information Form" for customized manuals. This form gives us basic information to get started on your manual. Complete form and either fax to 770-966-1418 or send via email. We create and develop customized manuals for all 50 states for care homes.
NOTE:
Customized manuals can be paid in two-installments.
---
PROCESS TO GET CUSTOMIZED MANUALS:

- Email or call to order customized manual for your state.
- You will be emailed an agreement to review, approve and sign.
- Email or fax signed agreement and your state's policy and procedure manual checklist for our perusal (if applicable).
- Make payment via website or we can invoice you via Paypal.
- The agreement will specify a start and end date for your manual.
- Turn around time is usually 15-30 business days for completed work.
- Final/approved manual is delivered in MS Word format and emailed.

NOTE: It is your responsibility to make sure we have "all" documents/ materials to do the customized manual at the beginning when starting project, not after the fact. New materials or information not in the original scope of work will not be accepted after first draft is delivered. If it is accepted, there will be an additional charge. Also, if you take six months to a year to submit your manual to your state licensing agency after you receive it from our company, we will not be responsible for new rules, regulations, requirements, or information your state request. In other words, if the state's new changes were not in the original scope of work we produced, there will be an additional charge to put the new content in the manual.

After you approve and receive "final" customized manual, if for some reason the state require revisions, we will make the revisions free of charge, one time.
Revisions will be based on the scope of work our company produced and you submitted.