SHARMAN

LAWSON.COM

personal

care home

. Group home . consultant .

770.966.1639 . slawson@sharmanlawson.com
products.
services

office.
hours
MON-THUR
10am-7pm EST AND
FRI 10AM-2PM EST
It was a great pleasure working with Sharman. She is professional, knowledgeable, and patient. She took the time out of her busy schedule on the first day to briefly explain things to me. Then after doing business with her over the next few weeks, every fear I had went away. She also provided the materials that will guide you along the way. ~ S.T.
~~~
Sharman gave me the tools to be able to pursue my adventure in this environment. She was very easy to talk to and listened attentively. Sharman has a lot of knowledge, and is willing to take what she has learned and experienced to assist others like myself. Thank you for all your assistance. ~ A.W.
~~~
Thank you so much! I will definitely be using your services again. ~ L.D.
~~
~
I felt more confident because Sharman opened my eyes regarding the care home business. I will recommend Sharman pch consulting service to others, because she is straight forward with the truth. ~ F.T.


~~~
I liked Sharman's patience in answering questions. She is polite enough to say, "Am I clear? I know this is a lot of information." That helped a lot, because I felt that she really wanted me to understand, not get me off the phone. Sharman's services are the water in the desert land. ~ R.W.
~~~
Sharman's knowledge of the PCH process is evident just from the services she provides. Ranging from forms and documents to actually more involved visitation orientated approach. Her services would be recommended to save time, resources; overall broadening of knowledge in the PCH industry. ~ F.J.
Call
770-966-1639
for
More Information

personal CARE HOME
.CONSULTANT
personal care home . group home . home care
PERSONAL CARE HOME

Comprehensive Consulting Programs
S
harman G. Lawson will help you start a state
licensed care home business.
Call us at 770-966-1639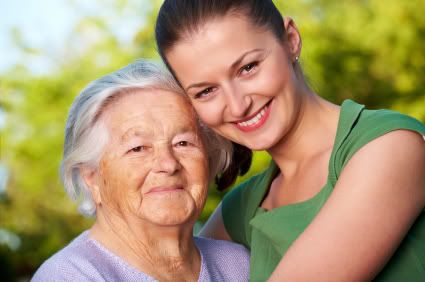 Our consulting programs give you one-on-one hands-on consulting, materials, accountability, and instructions to get you through the complete process to get licensed, in order to start making money quickly. Our consulting licensing packages are for personal care homes, group homes, adult foster care, adult day centers and programs, and family residential care homes.

Most of our consulting programs include our free 8-hour audio training that covers financial management, staffing, client fees, staff pay, operations, marketing, and mistakes to avoid in running your business and dealing with the state.
All programs come with a signed agreement, gives you a start and end date for the project, a detailed description of what services and products you are investing, and exactly what we will deliver to you to help get you licensed.

We work with ALL 50 states with our consulting programs.
Benefits to YOU:
- Peace of mind knowing our consulting firm handles everything
- Eliminate delays by using our firm's expertise and experience
- Eliminate anxiety knowing your inspection will go smooth
Start-2-Finish Consulting Program

Our Start-2-Finish Consulting Program for residential care homes, our staff completes the licensing forms, most attachments, policy manual, menus, floor plan, research for city, county, state, pre-licensing mock inspection, and other assistance you need. You will also be coached to complete assigned tasks that only you can do to get through the licensing process correctly. You will do the local running around and we complete most of the other work. This program provides hands-on work, consulting and coaching.
Steps that will be completed during licensing process include:
Pre-license Survey - Survey via phone or video call to prepare for and ensure compliance in your state.

Research - Will interpret rules, regulations, and application steps and requirements for county, city and state.

Facility Set Up - Will consult, coach, and assist in setting up facility using 45 point inspection checklist via phone video call using.
Application - Will complete state licensing application forms, attachments, policy manual, and many materials needed to be in state compliance.
Marketing – Our 1.25 hour audio MP3 marketing training that comes with supporting marketing materials including a brochure, a 41 point marketing plan to get client's organically, SEO tips, following marketing strategies, and a training certificate and curriculum.

Consulting - Unlimited consulting via email from date of signed agreement for 12-months.

Other Benefits:
Complete

EIN #

Complete

LLC Incorporation

Complete

business license

Complete

state licensing application forms and attachments

Complete

floor plan (See

sample of floor plan)

Submit application package much quicker

Materials Include:
1 customized policy and procedure manual
4 weeks of menus
1 agency referral list
15 operations forms
1 sample resident binder
1 sample procedure binder
1 table of content for staff file
Investment: $8,995

Use PayPal "Credit" and pay 6-months same as cash for any of our products, services and consulting programs OR our office takes credit card payments over the phone by calling 770-966-1639.

---
Personal Care Home Training-Georgia
PCH LICENSING TRAINING:

Do you want to be a licensed personal care home (PCH) provider in the State of Georgia?
If yes, we have a training called QuickStart that gives you exactly what you need to get licensed from start to finish. Our training comes with the policy and procedure manual, 15 operations forms, training handbook with a completed application, required attachments and a two-hour plus audio MP3 training that lines up with the handbook. All training and materials are sent director to you via email.

After this awesome training your worrying, anxiety and frustration on how to get licensed, pass your onsite inspection and get paying clients will be GONE.

The best part, you can take this PCH licensing training in the comfort of your own home. Now that is priceless!
Your Investment DELIVERS:
Overview of how to get approved by the county and

details

on how to complete the state licensing application forms and attachments form-by-form, line-by-line with completed samples to follow when you are ready to fill out forms for licensing.





H

ow to set up your facility in order to pass the onsite inspection using our 45 point checklist.



Review and go over what documents will go in the binders and staff files the state wants to see at your inspection, but does not mention in their rules, regulations, or application process. You will receive the table of contents to create binders, and get details via the audio training on how to create them. All the information to create the binders you will have in your policy and procedure manual and operation's forms, which we go over in our audio training.
Training INCLUDES:
PCH Policy and Procedure Manual – based on PCH state licensing checklist and rules; sent via email in MS Word format.

15-Operations Forms - required to successfully operate and run a PCH in Georgia. Documents will be sent via email in MS Word format.

Binders and Files – Provide table of contents to know what goes in binders and list of documents for staff files that are required at facility inspection.

Training Binder – Comes with filled out and completed sample of state licensing application, attachments to submit, checklist to set up home, table of content for binders, what to expect and how to prepare for the onsite inspection and so much more – You will receive a training binder day of training.
Pre-Application Submission Consultation:
You will receive a 30-minute "free" consulting call with a consultant just before you submit your state licensing application to make sure everything is correct, in order and that you have followed all our directions and instructions.
WE SHOW AND TELL YOU EXACTLY HOW AND YOU DO THE WORK. OUR CARE HOME TRAINING GIVES YOU EXACTLY WHAT YOU NEED TO HIT THE GROUND RUNNING IN ORDER TO GET LICENSED SOONER THAN LATER.
Investment for QuickStart Personal Care Home Training: $2,995
---

MEDICAID ENROLLMENT PROCESS: Our consulting programs do not include the Medicaid Provider enrollment application process, which is an additional $4,000 if you invest in our consulting program. If you purchase the Medicaid Provider enrollment process separately, the investment is the same cost to get licensed. The hands-on work, steps, requirements, content, research, and paperwork are usually complex and very involved.

---

PROGRAMS AND TRAINING DO NOT INCLUDE:
State licensing application, business, and incorporation fees and cost, unless specified

County and city specific fees

Business plan (if applicable), and employee, resident, and orientation, handbooks

Air travel, room, food, and ground transportation -- client pays if traveling out of state to facility or outside of normal travel area

Price does not cover state requirements over and above what is required in a normal licensing process.

Price does not cover commercial properties. The prices above are specifically for residential care homes.

Price does not include process and steps to become a Medicaid Provider and get a Medicaid Provider number in your state and for your license.

We only provide assistance, service, and materials for adult state licensing care home and day programs NOT youth or children licenses.
---
CUSTOMIZED

consulting packages can be created based on client's specific needs, or the complexity of the licensing process, which will be an extra cost.
Every consulting program comes with a detailed written signed agreement spelling out in black and white what you are paying for and the products and services we will deliver with a start and end date.
---