products.
services
office.hours
MON-THUR

10am-7pm EST AND
FRI 10AM-2PM EST
T
estimonials
Care Consulting and Training, LLC helped me by providing the right documents needed for me to pass the audit by DCH. I will definitely use your company again because the company is very knowledgeable about PCH's and CLA's. I will refer them to anyone interested in a PCH and CLA. ~ D.O.
~~~
Thank you so much! I will definitely be using your services again. ~ L.D.
~~~
If it were not for their consulting services I am sure I would not have received my permit on my very first attempt. I would recommend anyone venturing into this business to consult with her for any information they need to get their business going. ~ K.G.
~~~
It is rare today to find services that you feel have nearly, completely exceeded your expectations (and believe me, my expectations are high based on my legal background). You have. Seems the only other thing you could do is to come and run it for me (LOL). ~ C.A.
~~~
Thanks again for all of your help. I really enjoyed your class and learned so much. You are truly a blessing. ~ J.W.
~~
~

Feeling more confident on starting the pch. There were gaps and missing documents before I did the boot camp. Now I can complete the forms.
~ G.H.
~~
~

Walked away with very good information to help me start my personal care home with success.
~ B.H.


~~
~

A vast of information to make me confident to open and expand my business. ~ J.W.
~~
~

I would like to thank you for your support and all of the information that you provided to me in order to obtain certification for Healing House 1 Residential Care. The inspection was successfully administered and completed without any problems. It's all because of your training and all of the information provided to me from your boot camp, and additional information provided by you. You have truly been a blessing to me. ~ E.D.d with the truth. ~ F.T.


~~~
Call
770-966-1639
for
More Information

personal care home
.manuals
personal care home . group home . home care
POLICY AND PROCEDURE MANUALS

Care Consulting and Training, LLC
will help you start a state licensed care home business. Call us at 770-966-1639

BUSINESS CONSULTANT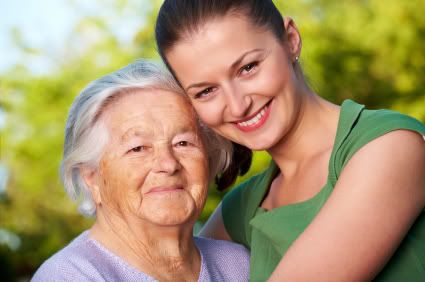 POLICY MANUALS AND BUSINESS PLANS:
Our customized policy and procedure manuals for residential care homes, group homes, and adult day care facilities are thorough, researched, and detailed. We deliver our
manuals
via email in MS Word format after receiving and processing your payment.
WE WORK WITH:
Alabama
Arizona
Arkansas
California
Colorado
Florida
Georgia
Idaho
Indiana
Illinois
Iowa
Kansas
Kentucky
Louisiana
Maine
Massachusetts
Maryland
Michigan
Minnesota
Missouri
Nebraska
Nevada
New Jersey
New Mexico
New York
North Carolina
Ohio
Oklahoma
Oregon
Pennsylvania
Tennessee
Texas
Utah
Vermont
South Carolina
Virginia
Washington, AND
Many other states
---
POLICY AND PROCEDURE CARE FACILITY MANUALS:


Personal Care Home Manual (PCH)
:
(Customized Policy and Procedure Manual)
Group Home (GH)
Manual:
(Customized Policy and Procedure Manual)
Adult Day Care Manual (ADC):
(Customized Policy and Procedure Manual)

Some of the categories in customized manuals Include:
- Complaints and Incidents
- Staff Hiring, Training, and Orientation
- Emergency Disaster Preparedness Plan
- Prevention and Control of Infections
- Quality Assurance
- Behavior Crisis Protocol
- Transfer and Discharge Process
- Medication Process
- Proxy Statement
- Facility Rules
- and many more...

16 standard forms you receive with customized manual:
- Emergency Evacuation Form

- and many more...
---
CUSTOMIZED POLICY MANUALS / BUSINESS PLANS:
Customized policy and procedure manuals and business plans have to be newly created based on a specific state rules, regulations, requirements, program type, and the state's checklist.

Researching a particular state's rules, regulations, calls to state, and creating content is included in the customized manual and business plan price, which is a must to get the documents done right.

- Customized policy manual comes with 16 standard forms
- Customized business plan comes with a customized 12 month budget
NOTE:
Customized manuals or business plans can be paid in two-installments, but must be paid 100% before completed work is received.
BENEFITS OF OUR MANUALS:
- Our customized manuals are results driven
- You can relax and get rid of the stress and let us do the work for you
- We free up your time and energy to work on other pressing matters
- We deliver your manual or business plan via email right to your inbox
- Using our consulting firm is absolutely "priceless."

Investment for Customized Manuals and Plans: $2,700
---
PROCESS TO GET CUSTOMIZED MANUALS:

- Email or call to order customized manuals or business plan.
- You will be emailed an agreement to review, approve and sign.
- Email or fax signed agreement and your state's policy manual or business plans checklist for our perusal (if applicable).
- Make payment via phone by calling our office or via Paypal.
- The agreement will specify a start and end date for your project.
- Turn around time is usually 15 business days for completed work.
- Final/approved manual is delivered in MS Word format via email and mailed hard copy.

NOTE: It is your responsibility to make sure we have "all" documents/ materials to do the customized work at the beginning when starting project, not after the fact. New materials or information not in the original scope of work will not be accepted after first draft is delivered. If it is accepted, there will be an additional charge. Also, if you take six months to submit your manual to your state licensing agency after you receive it from our company, we will not be responsible for new rules, regulations, requirements, or information your state request. In other words, if the state's new changes were not in the original scope of work we produced, there will be an additional charge to put the new content in the manual.


After you approve and receive "final" customized manual, if for some reason the state requires revisions, we will make the revisions free of charge.
Revisions will be based on the scope of work our company produced and you submitted to the state.