SHARMAN

LAWSON.COM

personal

care home

. Group home . consultant .

770.966.1639


products.
services
office.hours
MON-THUR

10am-6pm EST AND
FRI 10AM-2PM EST
T
estimonials
Thank you soooooo much!

I felt extremely confident after every session. As I usually get all the information I need and more. They are very

knowledgeable

on this subject, and answered my questions with certainty. I never doubted that I was on the right trac

k.

If it were not for their PCH consulting services I am sure I would not have received my permit on my very first attempt. I would recommend anyone venturing
into this business to consult with her for any information they need to get their business going. ~ K.G.
~~~
Care Consulting and Training, LLC gave me the tools to be able to pursue my adventure in this environment. They have a lot of knowledge, and is willing to take what they have learned and experienced to assist others like myself. Thank you for all your assistance. ~ A.W.
CARE HOME
.CONSULTing
personal care home . group home . home care
Care Consulting and Training, LLC
will help you start a state licensed care home business. Call us at 770-966-1639


BUSINESS CONSULTANT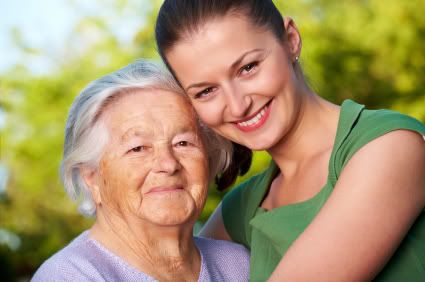 ONSITE CARE HOME "MOCK" INSPECTION:
Locally, we will come to your facility if you are a new provider before the state licensing surveyor to inspect your facility (inside and outside) and paperwork to make sure it is in state compliance and will pass the inspection. If you are an existing licensed facility we will come to your facility to conduct a thorough "audit" to make sure you are in compliance and that you will pass your state's inspection.
Inspection will take around 2.5 to 3 hours:
- We go through each room in facility; front and backyard.
- We go through all paperwork to make sure paperwork is ready to submit.
- We make sure rooms, bulletin board, and everything is in compliance.
- We will give you feedback, guidance, a list of deficiencies and how to correct deficiencies.

The fee can also be used for an initial site inspection before going through licensing process.
Requirements:
- Facility should be 1.25 hour maximum driving distance one way
- Owner or representative must be at inspection
- Payment is due 72-hours before appointment
- No payment transaction will be done day of inspection
Benefits to YOU:
- Peace of mind to know that everything is correct and in compliance
- Eliminate delays in getting licensed because you did not do everything correct
- Eliminate stress, fear, and anxiety knowing your inspection will go smooth
- Have feedback to confirm that you know what you are doing

Investment: $500
---

AGENCY REFERRAL LIST AND MARKETING STRATEGY PROGRAM:
If you recently received your license, have been licensed a while, or are planning to become a licensed care home facility, our agency referral list and marketing strategy program WILL help you. Our agency referral list is individual agencies that send leads for seniors and disabled clients for your care facility.

Our referral list and marketing strategy will give you leads and potential placements for "private pay" and Medicaid residents into your assisted living facility (ALF), residential care home (RCH), adult day care (ADC), and independent living facilities (ILF).
22 total referral agencies on list:
- 11 national placement agencies (private pay)
- 8 local Georgia private pay and Medicaid agencies
- 3 agencies that place in multiple states in U.S.

Marketing Strategy Program:
Our marketing strategy program comes with a 1.25 hour audio in MP3 format with our President giving over 41 strategic ways to get clients "organically." Plus, our marketing strategy comes with a sample brochure, follow up emails to potential residents and referral partners, and tips on how to get your website on the top of Google search engines.
Having an agency referral list and strategic marketing plan is "priceless," and so worth the investment if getting residents to fill your vacancies are important to you.
Investment: $595

---

Invest in Your Business Today!
CALL 770-966-1639 or email: info@careconsultingandtraining.com