SHARMAN

LAWSON.COM

personal

care home

. Group home . consultant .

770.966.1639
products.
services
office.hours
MON-THUR
10am-7pm EST AND
FRI 10AM-2PM EST



T
estimonials
This training was very informative. I am in a better place to start my business because a lot of months of research time is saved. ~ R.E.
~~~

Thank you so much!! I'm just so thankful I found you when I did. The class was extremely informa-
tive and I enjoyed meeting other individuals on the same destination as myself.
~ K.K.


~~~
I'm leaving the training feeling more confident. I feel the training was worth the investment. I would recommend this training to others. ~ A.N.


~~~
I got everything I needed at the training. Great information; learned everything I need. ~ M.B.


~~~
The training was very informative. I walked away from the training with a wealth of information. I feel confident that I can run a successful PCH. ~ M.M.


~~~
After training I have confidence in the process and the tools to move forward after attending the training. Thanks your help has been priceless! ~ W.F.


~~~
Thank you so much! I will definitely be using your services again. ~ L.D.

~~~
Thanks again for all of your help. I really enjoyed your class and learned so much. You are truly a blessing.
~ J.W.


~~~
Feeling more confident on starting the pch. There were gaps and missing documents before I did the boot camp. Now I can complete the forms. ~ G.H.

~~~
A better understanding of operating and starting a pch. Thank you. ~ J.P.


~~~
Walked away with very good information to help me start my personal care home with success.
~ B.H.


~~~
A vast of information to make me confident to open and expand my business. ~ J.W.
~~~
Call
770-966-1639
for
More Information

boot camp
.training
personal care home . group home . home care

8-Hour Boot Camp Training

Blueprint to Run a Care Home
Care Consulting and Training, LLC

will help you start a state licensed care home business. Call us at 770-966-1639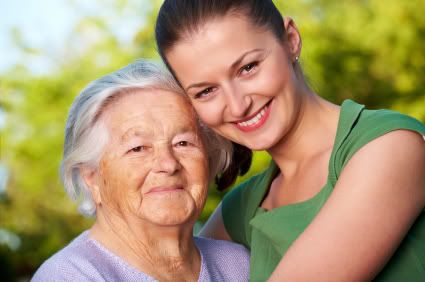 BOOT-CAMP TRAINING

4-Classes -2-Hours Each Session
Including a 55 Page Handbook

8-Total Hours
of Audio Hands-on Training in MP3 Format


---
Interested in starting and running a licensed residential care home, group home, or adult day care facility in your state? If the answer is yes, our 8-hour audio boot camp training along with our training materials is what you need.

You may be a doctor, nurse, cna, or just work in the healthcare industry, but caring for patients and running a care home business are two different things.
Our 8-hour boot camp training will allow you to gain immediate knowledge and confidence to know and understand the admissions process, medication process, what to charge residents, pay staff, schedules, mistakes to avoid and so much more.
Benefits: This training benefits you because you will no longer walk around frustrated, feeling like you are spinning your wheels and still knowing nothing after you are licensed. This training answers at least 98% of your questions as a care home provider.
This training is priceless!!!
---

Topics Covered over 8-Hours:
FINANCIAL MANAGEMENT TRAINING with Materials
1 - Identifying expenses. Discover useful resources and eliminate wasteful spending in order to free up extra money to build a financial reserve, expand your business, and pay off new and future debts.
2 - Steps to repair credit, business tax breaks and benefits, and making the most of your business in order to create wealth.
3 - Create an operating budget. Identify how much you need to operate each week, month, and year. Learn how to make your spending plan (budget) a living document that is active and used to control cost.
4 - How to treat your business like a business. Get the vision to build an enterprise by creating multiple streams of income. Learn how to create a strategic plan to expand your dream of owning and operating multiple income streams.


OPERATIONS TRAINING with Materials
Why start and open a personal care home?
County rules and regulations and getting past them
Hiring of staff, orientation, training, and average staff pay
How to get residents and market your facility
How much to charge a resident
Checklist and process for admitting a new resident
Required forms and documents needed for a licensed facility
Required assessment and choosing a good fit for your facility
How to run and operate your business daily, weekly, monthly, yearly
What should happen a week before a resident moves in?
What happens first 30 days of moving in a new resident?
Medication administration management
Resources to help owner and resident
Being the owner, operator, and boss
Mistakes to avoid with staff, family, residents, and state
Training Includes:
Total of 8-Hours of audio training facilitated by our senior consultant

55 page training handbook in PDF emailed to your inbox - Priceless

A 12-month projected budget for expenses and revenue in Excel

You will receive a training certificate for 8-hours of training with the curriculum

FREE BOOT CAMP TRAINING:
This boot camp training is free for those that have purchased one of our "consulting programs." See consulting programs.
---

After you participate in our boot camp you will have the tools and information you need to run and operate your care home facility. You will be without excuse. Our boot camp training will provide you with confidence in knowing you can effectively compete with other facilities in your local area.
---
PAY $999 OR Free for Consulting Program Members
Comes with 8-Hours of Audio in MP3 format and a 55-Page Handbook (PDF Format) delivered to your Inbox via email.
Email
: info@careconsultingandtraining.com
OR
Call: 770-966-1639